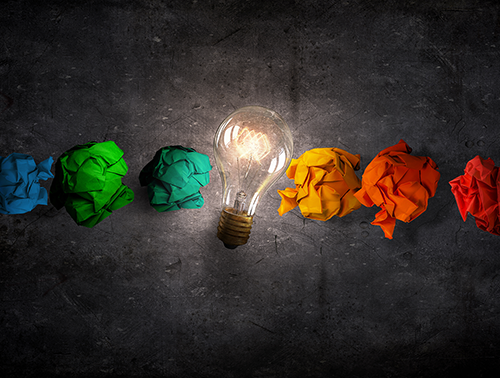 Top 50 Diversity, Inclusion & Belonging Articles of 2019
From race and gender to sexual orientation and gender identity, there was no shortage of content in 2019 on Inclusion facts, figures, and data to move our conversations forward. The following made the cut as the most memorable articles in 2019 focused on Diversity and Inclusion and Belonging. Read More »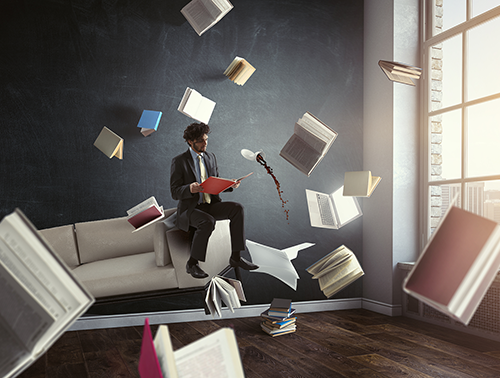 5 Must Read Books for Today's Inclusive Leader
Leadership comes in ALL shapes and sizes; ALL genders and races; and yes – ALL with varying abilities to lead and to inspire. By the numbers, it remains clear that America's changing demographics are here to stay and puts an exclamation point on the importance for organizations to proactively prioritize dismantling the barriers to inclusion within their organizations to unleash the true power of Diversity. Read More »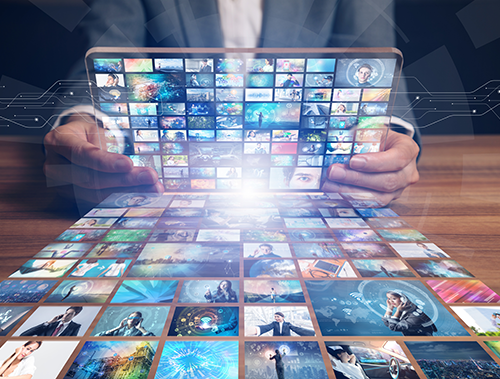 5 Must Watch Originals on Apple TV+, Netflix and YouTube for Today's Inclusive Leader
For those of us who wish to use our time more productively, there are several original programs that can add tremendous value to creating a more inclusive world that focuses on the human experience. Read More »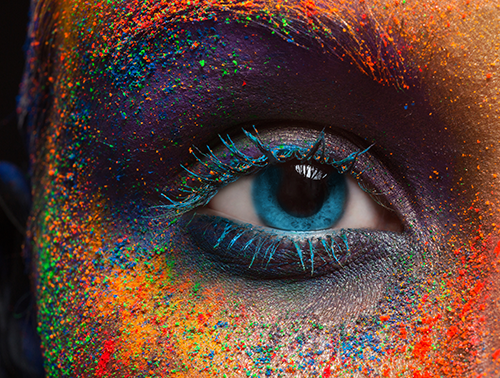 The Language of Inclusion
This glossary of terms will aid in providing organizations a vocabulary that expands both the knowledge and the comfort level of all employees when engaging in dialogue around mutual respect, Diversity, Inclusion, and Belonging. Read More »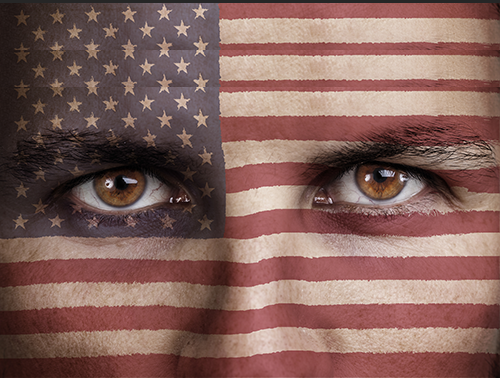 12 Things You Can Do Today to Improve Race Relations Across America
We all hold influence over ourselves, our families, our friends, our work environments, our churches and our communities. Many are asking, 'What Can I Do? I'm Not Racist' while not understanding there is much we all must do to improve race relations across America. Read More »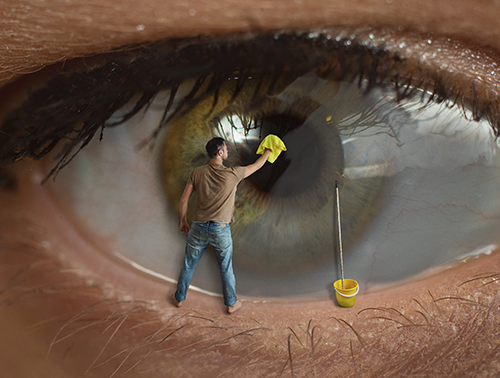 Privilege. Through the Eyes of White People with Chelsea Handler.
Netflix released their new documentary, Hello, Privilege. It's Me, Chelsea., and the world is a much better place for it. The 64-minute film follows Chelsea Handler as she explores how white privilege impacts American culture and the ways it has benefited her own life and career. Read More »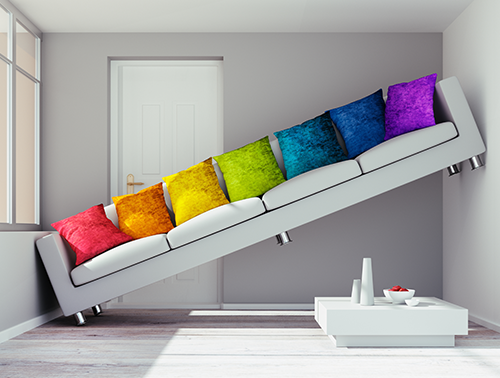 Why the Diversity Landscape is Still Slanted Towards Inequality
A recent study highlights nearly 98% of companies have a diversity program. But only a quarter of workers in diverse groups – women, people of color and people who identify as LGBTQ – confirm they receive any benefits from these programs. Read More »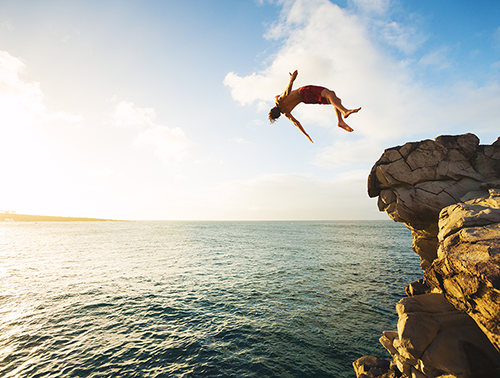 7 Magnificent Videos To Inspire You To Greatness
One year equals 365 opportunities to do something greater, bigger, different, more memorable than the day before. What better day than today to usher in the best you that you can be? Read More »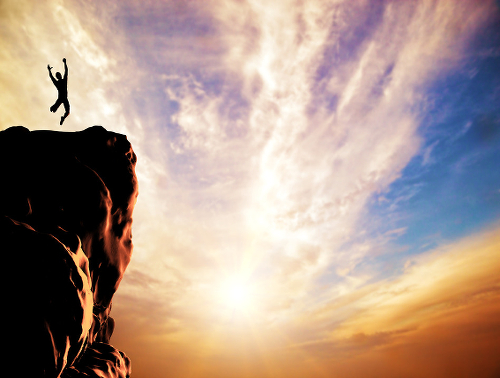 3-Word Secret to Living Your Best Life
None of the goals we set for ourselves will compare to the 3-Word Secret to Living Your Best Life that Dr. Maya Angelou left us with in 2013. Read More »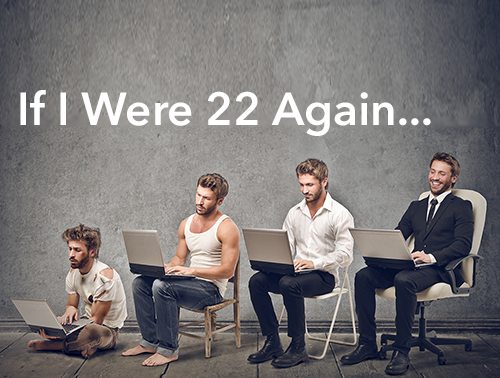 6 Truths I'd Share With My Younger Self
When one thinks about The Top 5 Regrets Of The Dying, it is ironic how many of these very same points apply to some of the advice I would share with my 22 year old self.
Read More »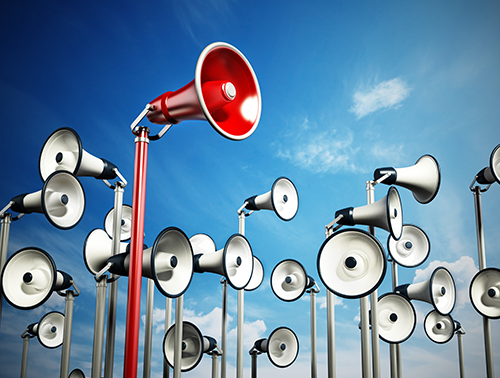 4 Secrets to Diversity Recruiting That Recruiters Won't Tell You
(But Really Want To)
In my nearly 20 years working side-by-side with some of THE BEST recruiters and their leaders, I have taken note of four secrets to diversity recruiting that these experts would love to share (if they could). Read More »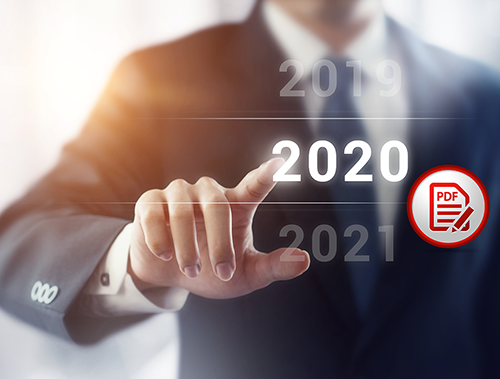 2021 Diversity Holidays & Observances
Celebrating these holidays and observances reinforces an organization's commitment to Diversity, Inclusion and Belonging and builds awareness among all employees of our similarities and differences. Read More »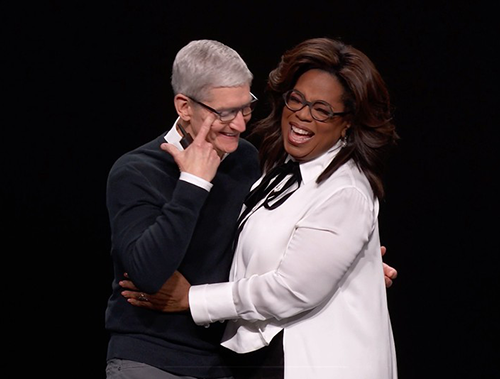 WHAT OPRAH DIDN'T SAY. Why She Quit 60 Minutes.
While listening to Women and People of Color share personal accounts of their own experiences, I am reminded of several common themes that affect their ability to be their authentic selves. Read More »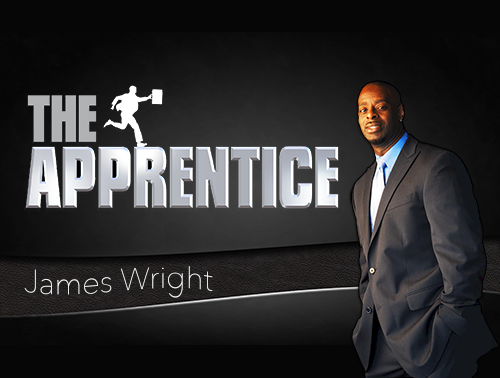 5 Truths I Learned About Trump After Interviewing To Be His Apprentice
I began to compare what I found to be great qualities in the leaders I admired to the qualities I saw in Donald Trump. Read More »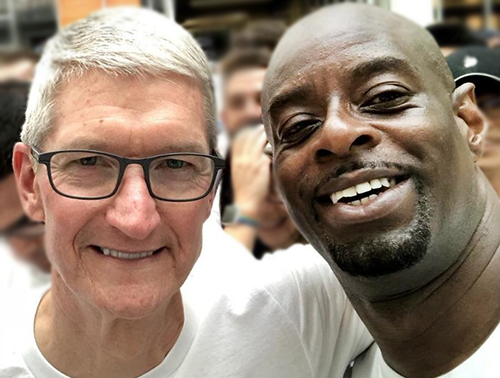 Apple CEO Talks Equality in Award Speech
Apple CEO Tim Cook has increasingly turned his focus toward equal rights in the workplace, an issue he addressed again in a rare speech in New York in early December 2013.  Watch Video »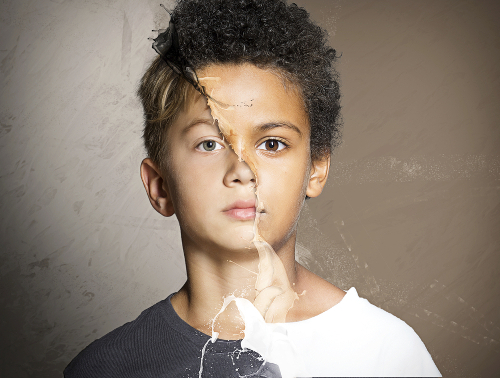 The America We Live In: A Story of Black & White
We all hold influence over ourselves, our families, our friends, our work environments, our churches and our communities. Here are 12 things you can do today to improve race relations in your city. Read More »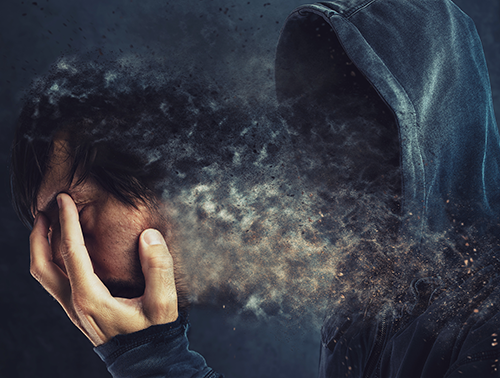 Man's $1M Life Savings Stolen in Cellphone Scam
In this 6-minute clip, NBC explains if you have a mobile phone – you are a potential target in this new type of fraud where hackers are exploiting a system designed to make our financial, social media, and e-mail accounts safer. Watch the Video »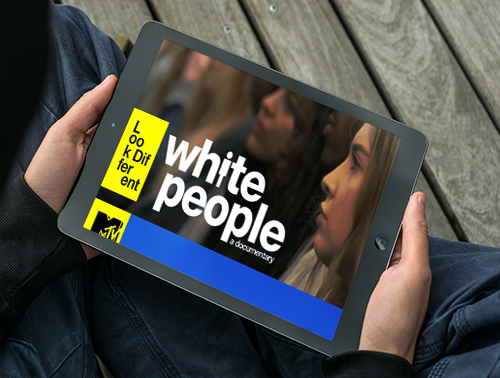 MTV's 'White People' Documentary
The film is anchored by Jose Antonio Vargas — a Pulitzer Prize-winning journalist and filmmaker whose work centers on the changing American identity. Read More »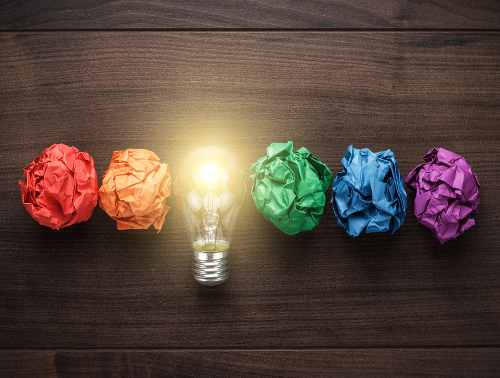 Top 25 Diversity and Inclusion Articles of 2014
2014 sparked many in-depth conversations across the U. S. After culling through the archives, the following surfaced as the top 25 articles. Read More »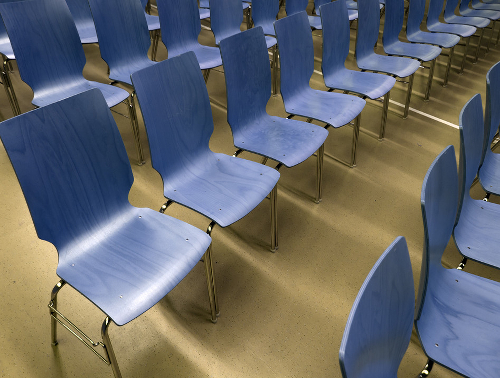 Memorable Commencement Speeches Delivered by Women
These 5 speeches, while unique in their own right, also share many other similarities.
Read More »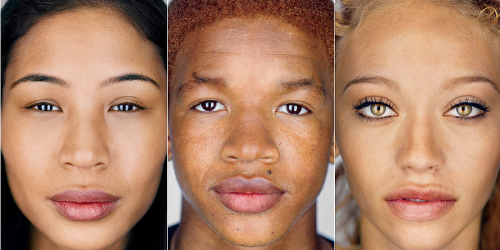 5 Things To Know Before Building A Career In Diversity & Inclusion
In the more than 13 years that I have worked in Diversity and Inclusion, there's one question that repeatedly comes up from company employees, conference attendees and new LinkedIn connections, "How do I get involved & land a role in Diversity and Inclusion?"
Read More »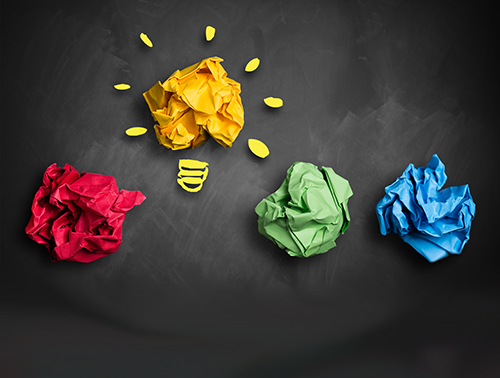 Top 35 Diversity & Inclusion Articles of 2015
From race and gender to sexual orientation and disability, there was no shortage of content in 2015 on Diversity and Inclusion facts, figures, and data to move the conversation forward. Read More »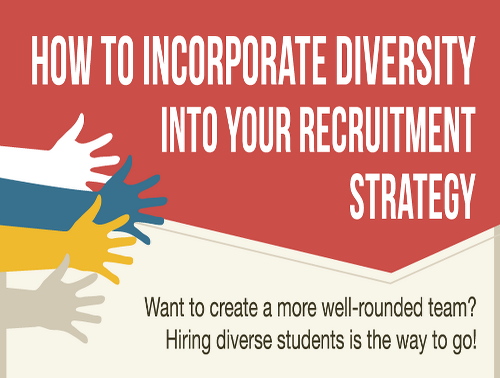 [INFOGRAPHIC] Diversity Recruiting Strategy
A diverse team offers varying perspectives and a multitude of skillsets — often equating to better performance, a great brand image, and growth in an organization. Read More »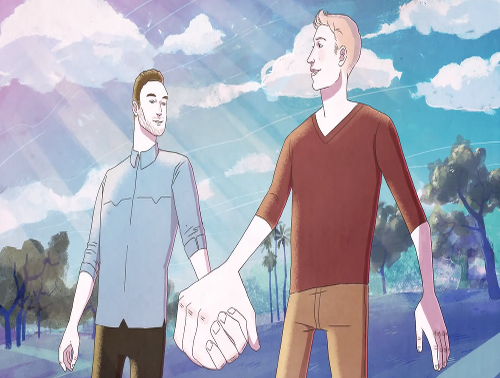 Allstate Releases Breathtaking LGBT Ad
At a time where more than half (52%) of LGBT employees are said to be closeted at work, Allstate steps in and sends a powerful message of inclusion conveying, "being visible should never leave you feeling vulnerable…"
Read More »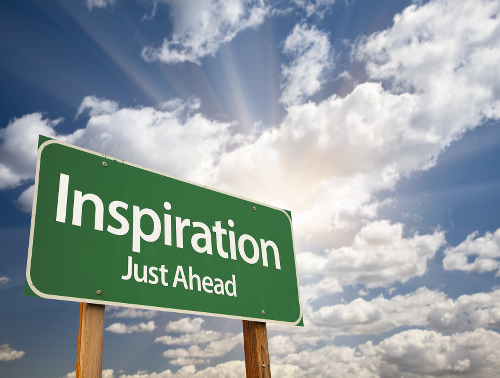 The 14 Most Inspiring Videos
What counts in life is not the mere fact that we have lived. It is what difference we have made to the lives of others that will determine the significance of the life we lead. Read More »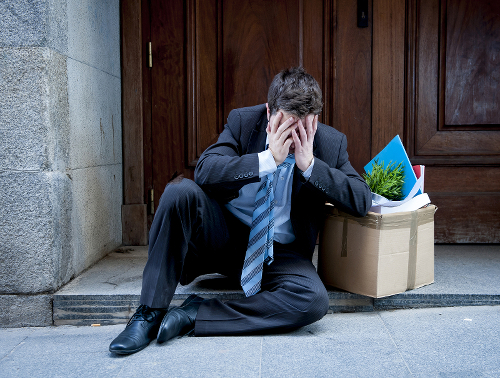 Why You'll Definitely Be Fired This Year
We now live in a world where every photo you take, keystroke you make, and words you speak can be recorded, shared, and re-shared — in an instant — with a click of a button.
Read More »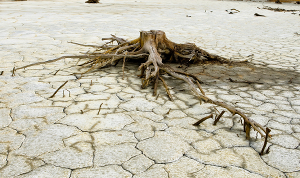 The N'Word as Sculpture
Recently Roland Martin got into a debate with a young man on Twitter over the use of the n-word. In response to the young man's insistence on using the derogatory term, Scandal's Joe Morton sent an essay to Roland called "The N-Word As Sculpture."
Read the Essay »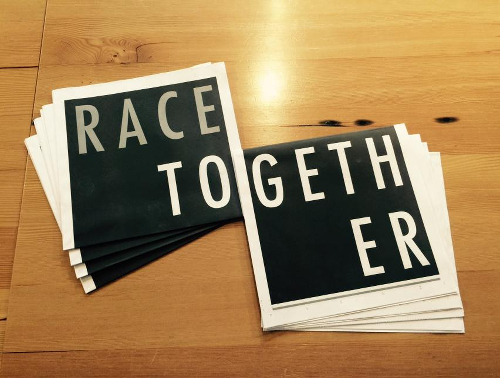 Why You Should Support Starbucks' "Race Together" Initiative
If the only people talking about racial disparities are the ones who aren't treated equally, we cannot truly move the needle on everyone being equal. Read More »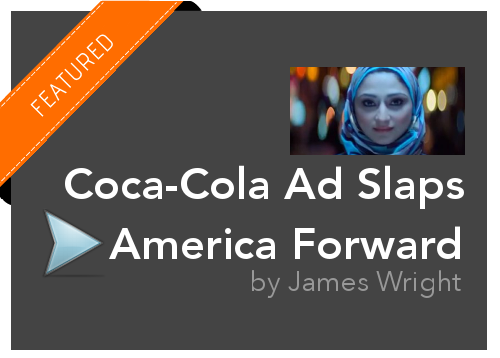 Featured Content
These stats only scratch the surface of the multitude of different dimensions of Diversity we have in today's America.  Knowing the data, the surprise should be why aren't we seeing more depictions of America's Diversity in television, film and advertisement?
Watch Video & Read More »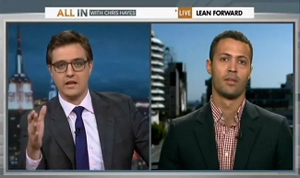 Parodying Cable News With a Talk About Race
MSNBC's "All In," Chris Hayes had a very direct conversation about race with the Gawker writer Cord Jefferson. The pair lamented the lack of community leadership.  Watch Video »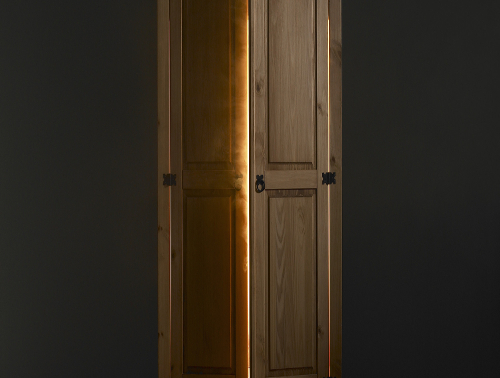 More Than Half of LGBT Workers Closeted
More than half of Americans now support same-sex marriages. And Michael Sam just became the first openly gay player to be drafted into the National Football League. Yet more than half of gay employees (53 percent) remain closeted at work. SHRM includes James' thoughts as to why. Read More »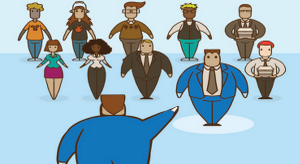 When Selection Ends and Discrimination Begins
Jan. / Feb. 2014 Issue: Diversity Executive Magazine Includes an Interview with James Wright on The Perception of Equality, Identifying Unconscious Recruiting Bias and Increasing the Use of Social Media to Find Diverse Top Talent.  Read More »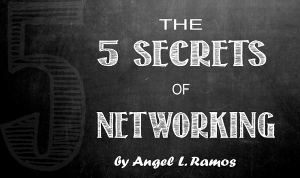 The 5 Secrets of Networking
Not only is networking the number one way to get a job, its benefits extend to nearly every aspect of your life. Read More »